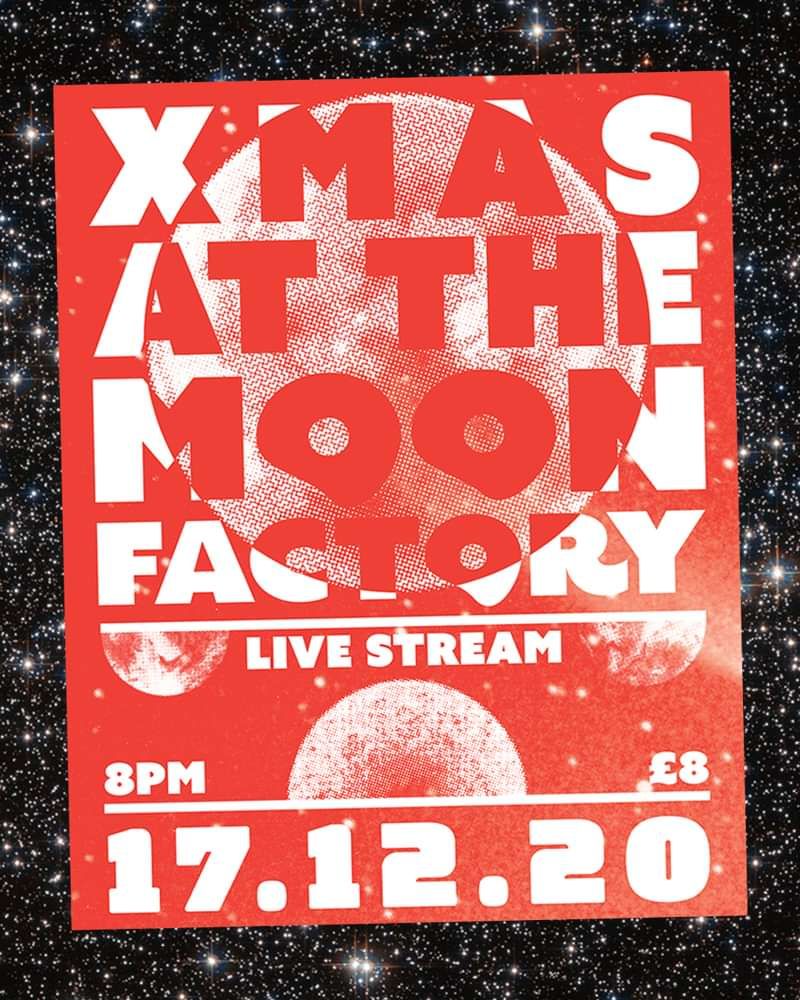 XMAS AT THE MOON FACTORY!
LIFE


General Admission (e-ticket)
Ho-ho-ho you are all invited to our Christmas Grotto at the Moon Factory. Another LIFE live stream event, except this time with more tinsel.
Come watch us debut brand new material, some classic bangers, maybe even a cheeky christmas cover and a whole lot more fun times!
Like Santa, we're planning a sack-load of presents and surprises so get your tickets now; including bundles with our brand new merch! Who wouldn't want a pair of socks for Christmas?
Ticket holders will be emailed a link to the live stream just before showtime (8pm).