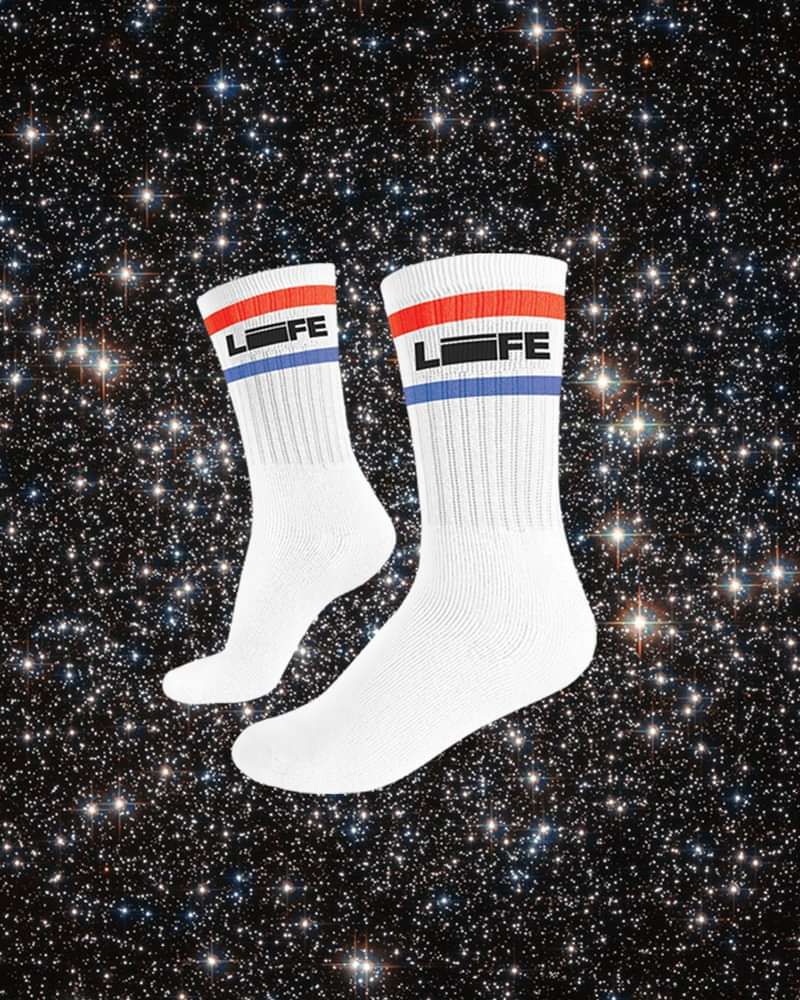 LIFE SOCKS
White Knitted Sport Socks. 100% LIFE. 2% Spandex.
Get your happy feet on and dance to the rhythm of the night with this absolutely stellar product from the life team. Since the dawn of time, our feet have carried us from place to place, enduring the hollow hard ground that boils beneath. Treasure your tooties with a cloth so soft and bright so that no harm will ever befall them. The red stripe represents the new dawn that was. The blue stripe represents the cold dark future ahead. In-betwixt these lines is life well lived (in socks).
One pair. Crew length.