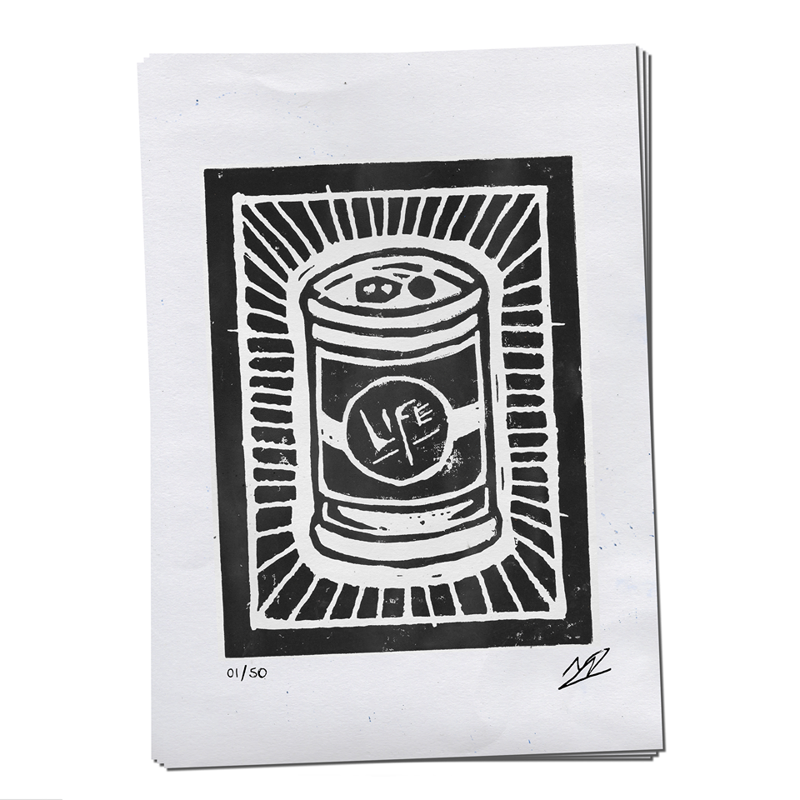 LIMITED EDITION LINO PRINT
Quality Craft Beer for the Eyes....
This product is on pre-order and will be released Jun 4
Mick is doing a limited run of this classic beer tin design, handprinted himself.
A4 black lino cut print on high quality card.
Limited to 50. Numbered and signed.