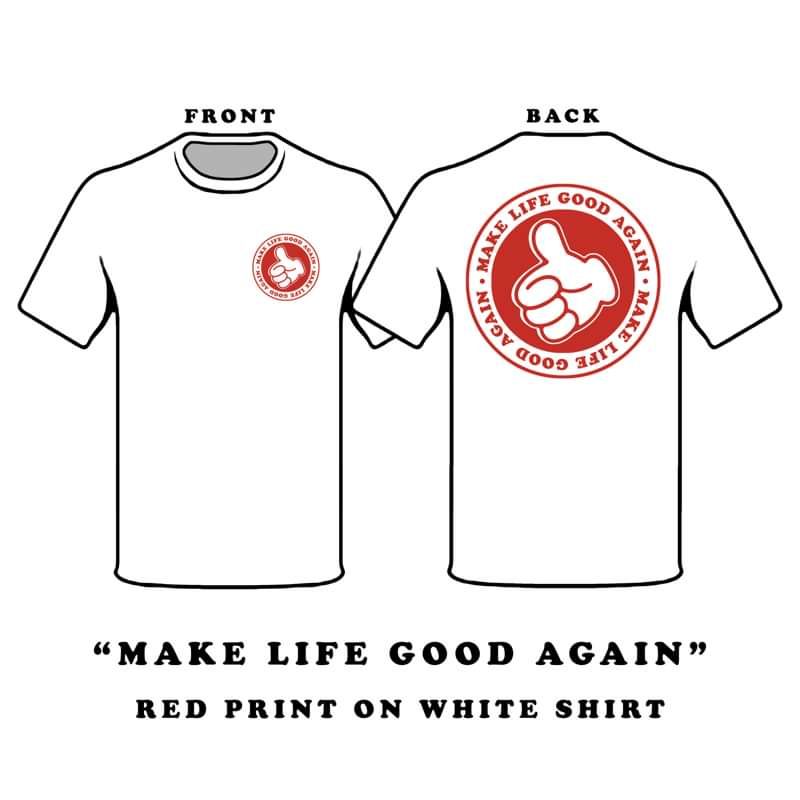 MAKE LIFE GOOD AGAIN TEE
Red pocket + full back screen print on Heavy Gildan White Tee.
For something to be 'great again' it probably needs to be good in the first place. Divisive nationalists and orange populists are not that great, but do you know what is - that fuzzy feeling when someone gives you a genuine smile and big thumbs up, a gesture that says without saying, I am okay, life is good again.