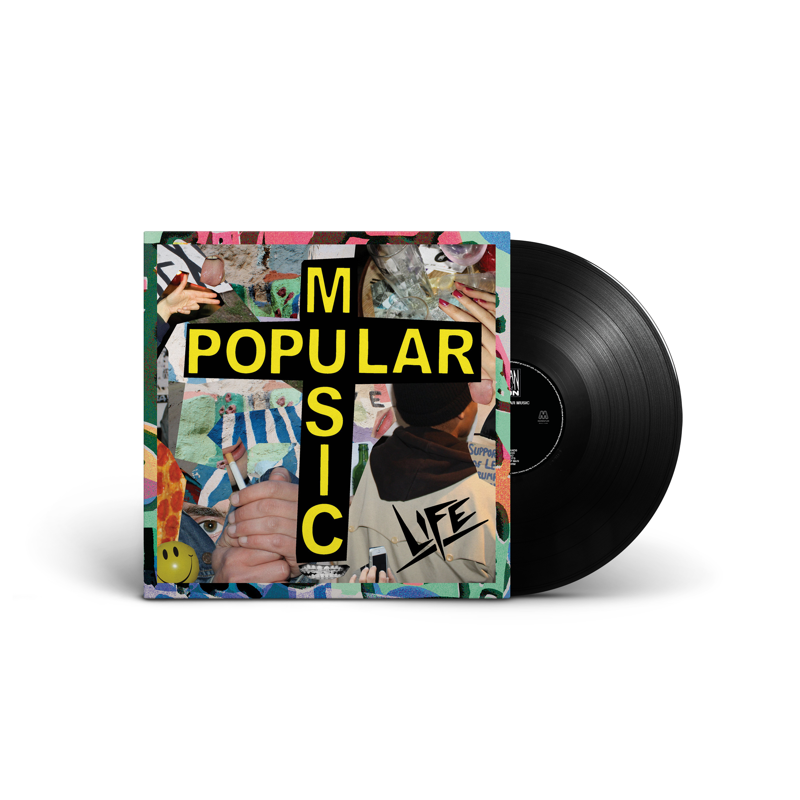 Popular Music - Vinyl LP
12" Vinyl LP on black wax.
Everyone is angry nowadays. The internet is awash with anger and people on the streets are angry. LIFE are no exception, they are the untapped anger of the British working class in 2017. Their last offering, Euromillions, was a piece-de-resistance, provocatively released on the day of Donald Trump's inauguration - taking aim and swiping hard at the so called 'alt right'. "You have the right to bear arms if you've got the right coloured arms" bellowed lead singer Mez Sanders-Green over a cacophony of noise. LIFE are based in Hull, a classic underdog city made good by its new found status as 2017 UK City of Culture. But beneath the cultural progression and media attention there is still fear in the air. It's this fear that runs through the heart of the band's debut album, as explained by Mez: "Popular Music sounds like panic and anxiety, it's the sound of shitting it about whatever happens next week, about what you can weigh through on the self-checkout to get your beans cheaper.
It's an LP made up of the psyche of everyone who can see they're getting fucked and there's a lot of people getting fucked right now." The album was produced and mixed by Grammy award winner, Ian Dowling at The Fish Factory in London. It's a blistering, thunderous album that barely leaves room for breath. A quintessentially punk record in the spirit of Sham 69, new single In Your Hands (the LP opener) is indicative of the flavour to come. Anger, restlessness, tension.